Photography has always been Peters' great passion, mostly in working for big companies (e.g. Rijksmuseum, Amazon) and as a lecturer. He made a career in photography for many years, analogue and digital. Peter came at a point where he couldn't feel the excitement and creativity anymore and decided to leave the corporate world in 2014 to fulfil his lifelong ambition to work from his heart and soul, not in assignment anymore. The opportunity came along to buy an old post office (in Olst, the Netherlands). He converted the monument (1879) to a gallery, studio and a home.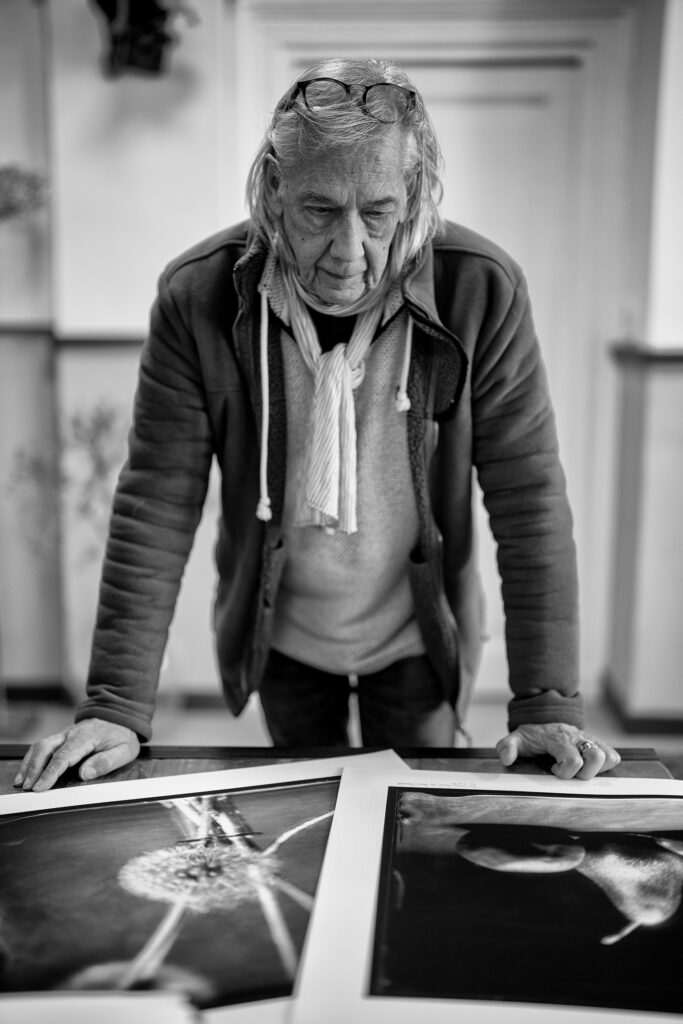 Peter wanted to work with his hands again (he needed to feel the materials). He was always attracted to the old wooden cameras and historic photographic processes. He bought a big 8"x8" wooden camera and started experimenting with the wet plate collodion process. With this he could go back to the basics of photography.
He said: "The wet plate process is exciting and full of surprises. You only have one prepared wet plate and one chance to get it right. Think ahead about composition, light, time and aperture. It all comes together in one unique moment. This magic moment happens sometimes and then a one-of-a-kind photo develops in front of your eyes!"
It was soul satisfying to work with this process. It gave meaning to the material he used; he could lose himself for days in creating images. After photographing and developing, his collaboration with artisans trying out different techniques to choose the best way to print, was a big part of the creative process.  
Peter's understanding of the notoriously difficult wet plate collodion technique always made his work stand out. As he acknowledged, you can prepare the elements of the photograph but only upon completion of the process can you know whether you have a strong image.
The artworks are just objects out of daily live, such as glassware, fruit, flowers and nature.
He noticed them and created an image in his head. This happened during the day or he created when he was sleeping. In the morning he grabbed his iPad and sketched them out. Then he tried to re-create them in a studio set-up. With the Wet Plate process he turned those ordinary items into extra ordinary images.
Peter kept the value of photographic tradition relevant, both as beautiful photographs but also about where it sits in the history of photography. His work is often compared to the painters of the Dutch Golden Age.
Peters' work has been featured in national and international magazines, books and newspapers. He took part in international exhibitions. His biggest professional achievement was winning the Sony World Photography Awards, Fine Art, 2021.